Social Media
The digital awareness of this brand used to be bad due to no KPI set in the implementation of its social media (Instagram, Facebook). The ads were not interesting at all and no engagement was made, causing a constant number of followers with no significant growth. We boost the organic followers of Hanamasa by setting up a pattern in its feed, organizing creative quizzes, making informative content about the brand, optimizing digital ads and managing the interaction with the followers.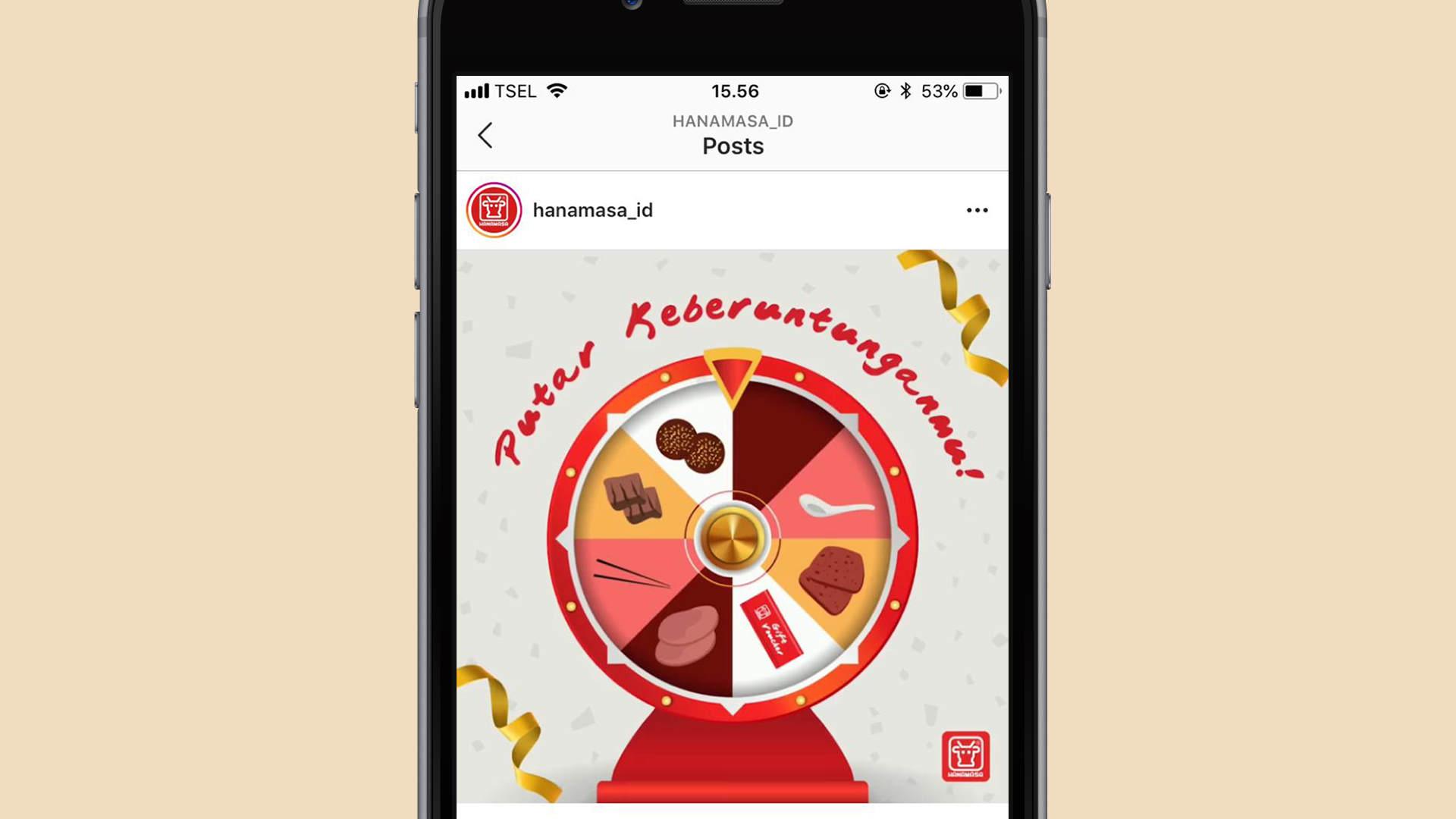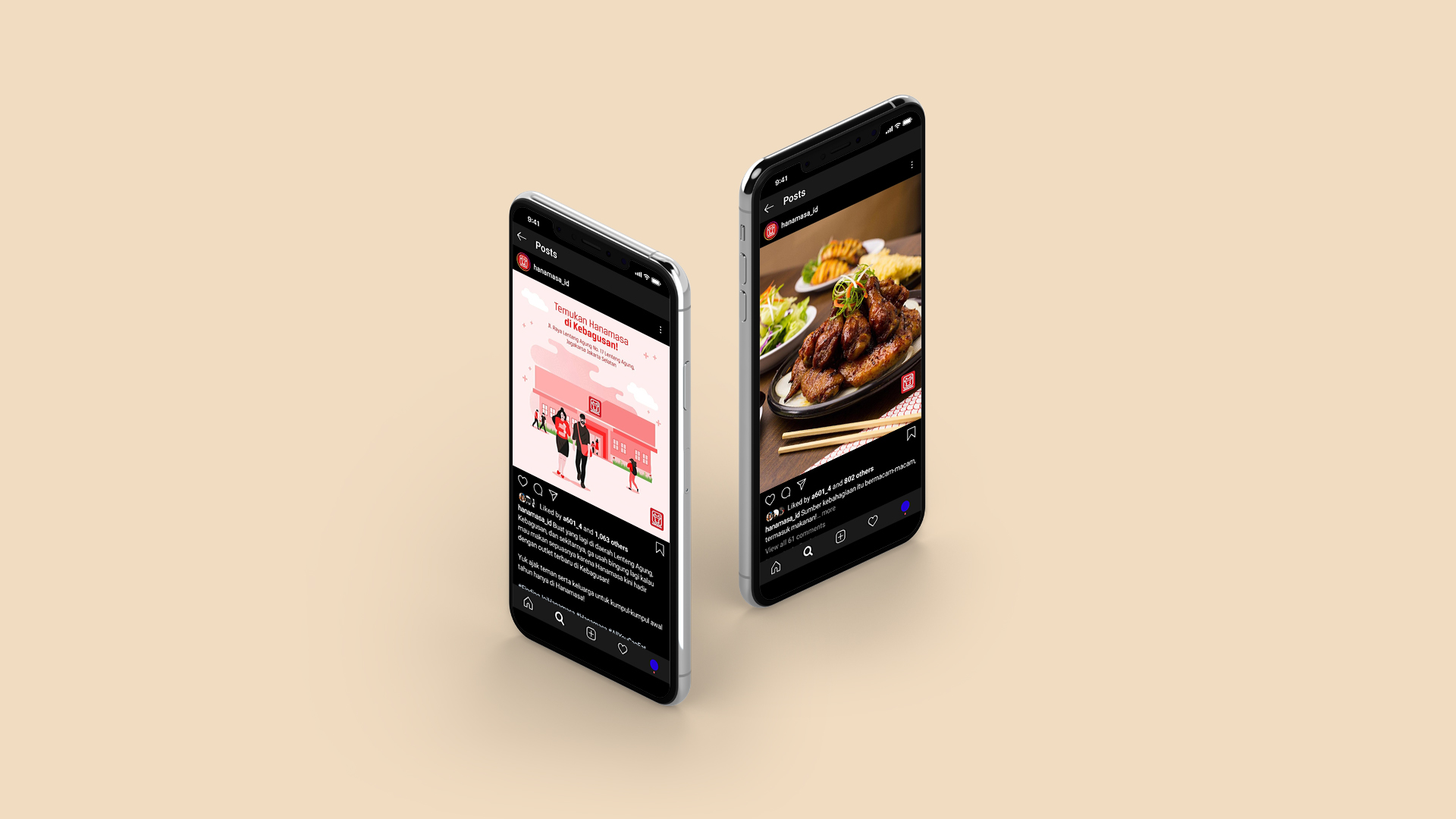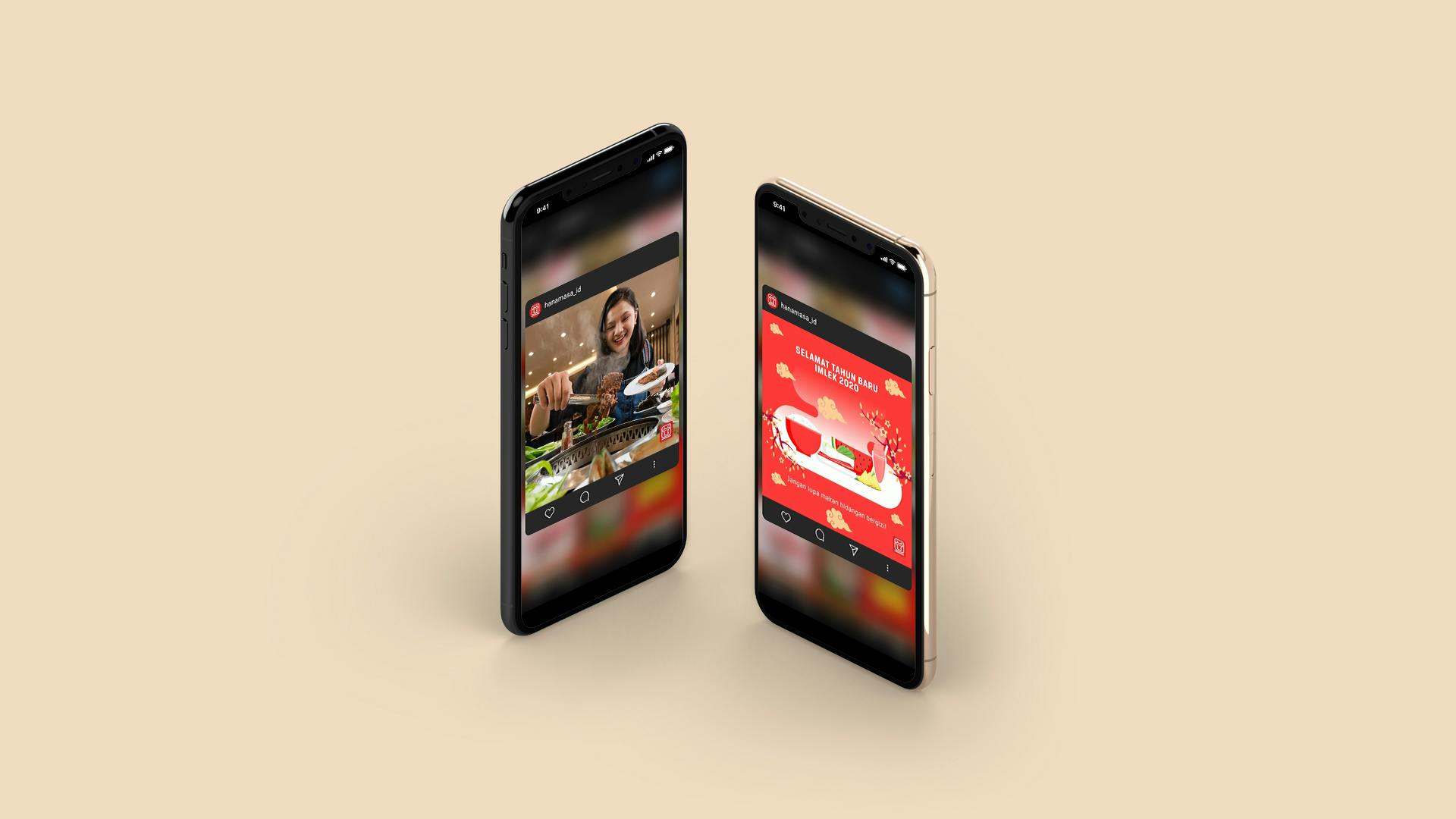 Branding
The visual design of Hanamasa had yet to be updated for a quite long time. Aside of that, along with the emergence of more interesting allyou-can-eat restaurants, Hanamasa became too attached with the image of old-fashioned and stuffy. Replacing the design of marketing tools and utensils, so that it can be more fresh and interesting for millennials – the target of research previously conducted. Making an informative design in a bid to make the customers feel comfortable in visiting Hanamasa outlets.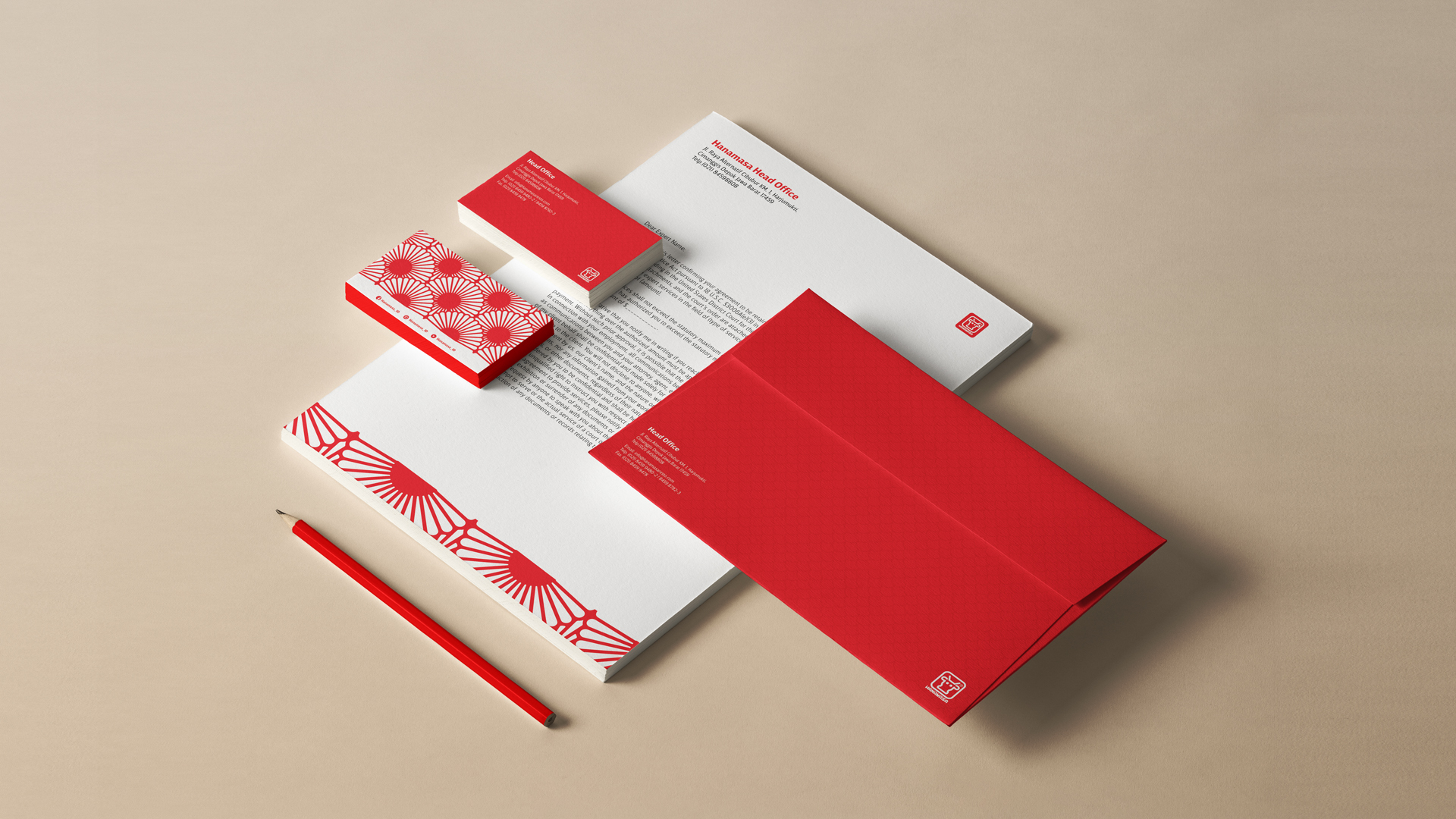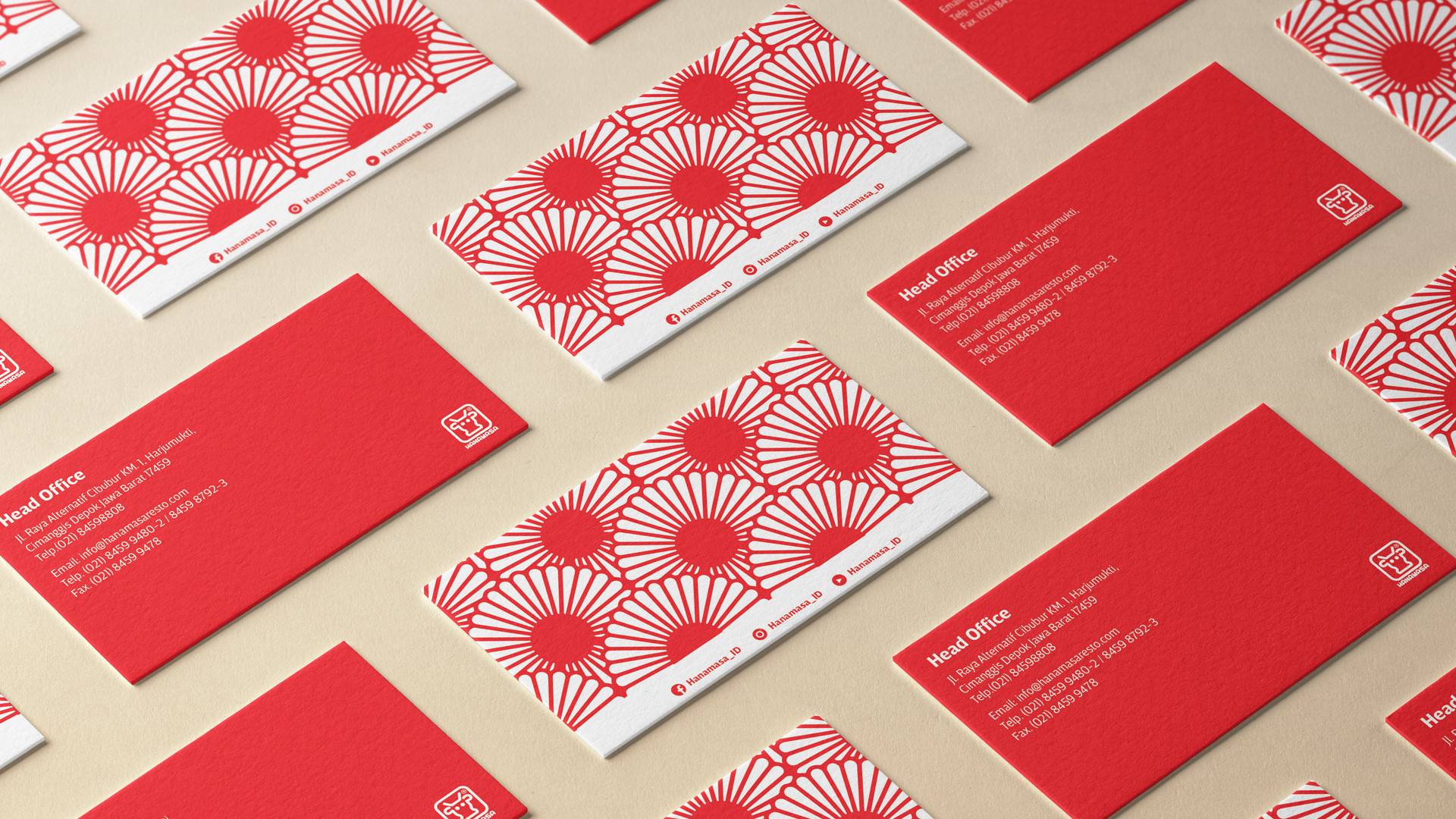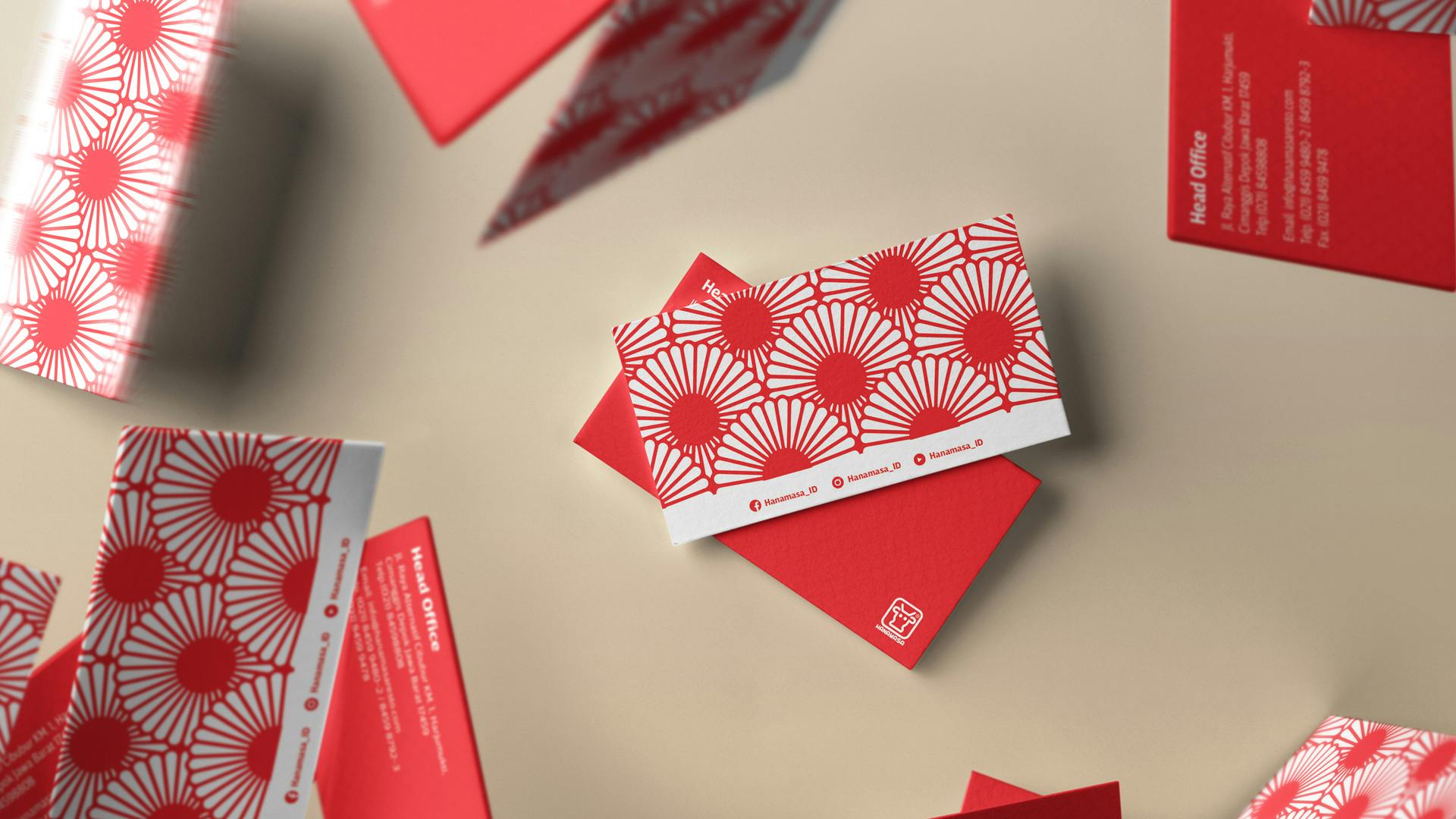 Website
The interface of Hanamasa's website did not facilitate visitors to look for information, in which it was not complete and outdated. Besides, there were no features for online reservation and gallery of foods. Developing the website of Hanamasa with easy access to information; photos and videos of products; and features of reservation and outlets locations. We also maintain the website so that it will be always updated.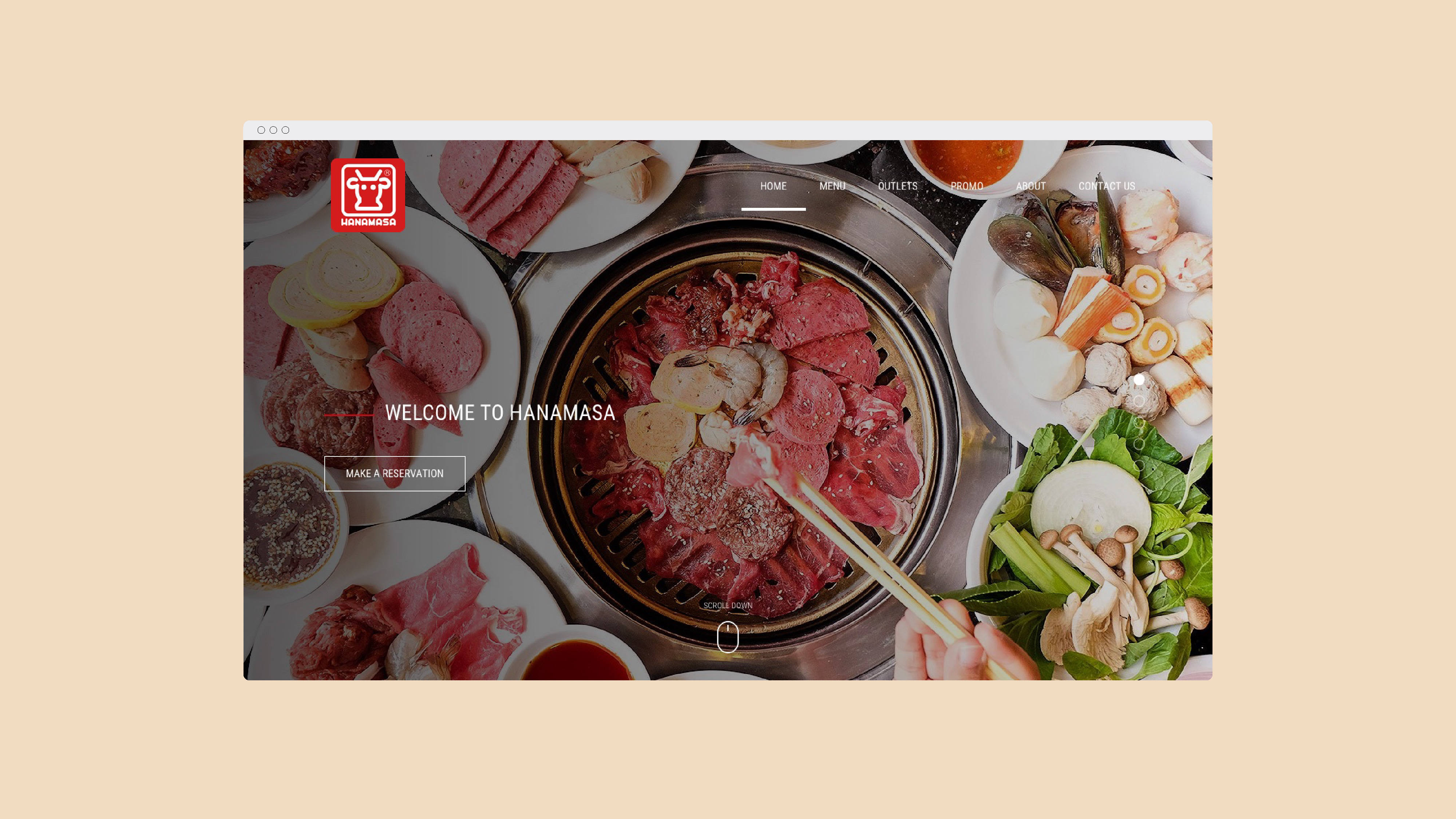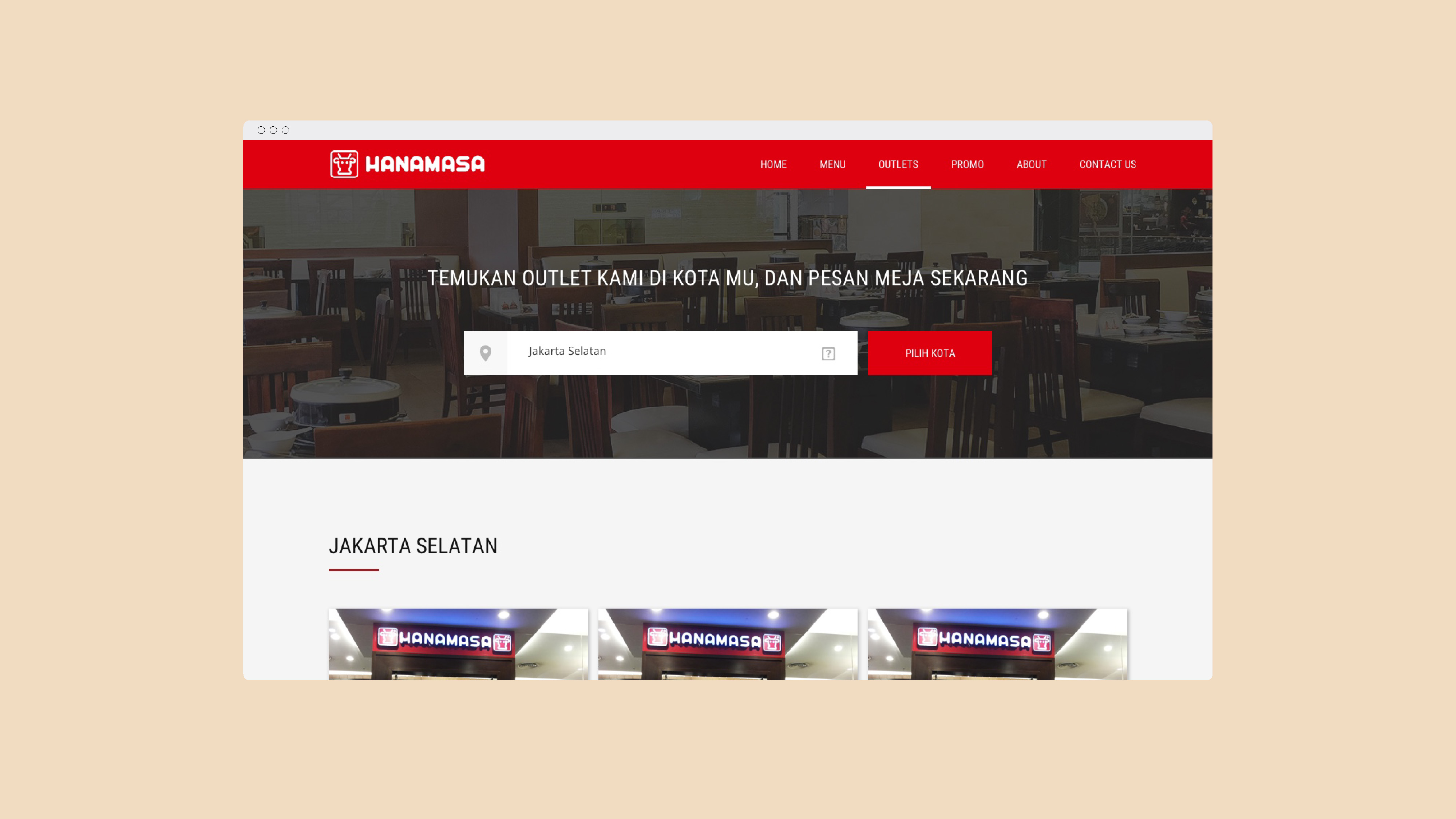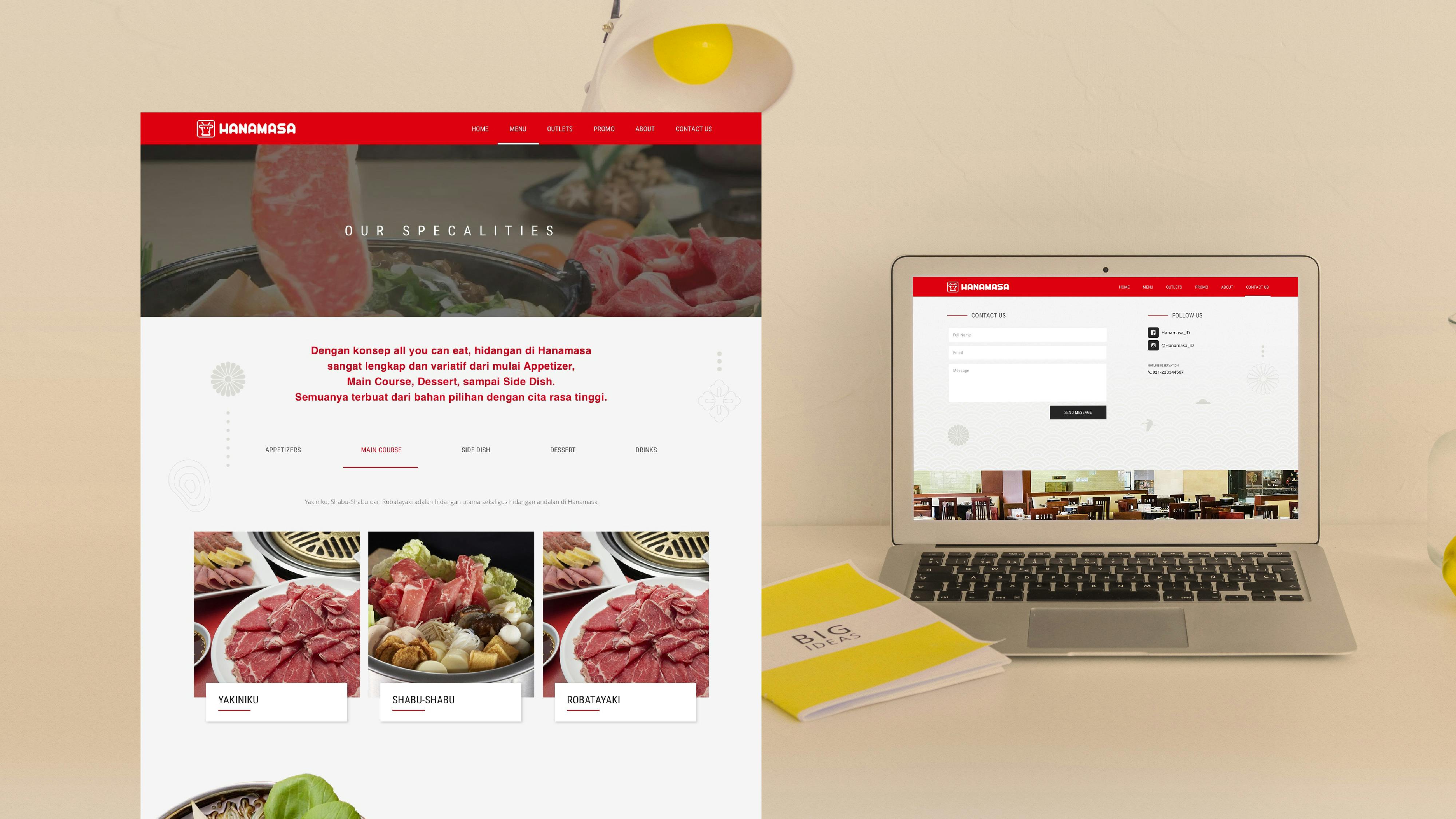 Mobile Apps
The physical loyalty card has been outdated. On the other hand, Hanamasa still want its loyal customers to keep choosing the brand. Aside of that, Hanamasa want to inform any promotions and discounts. Establishing an apps to transform the loyalty card from physic to digital and making gamification in Hanamasa apps for loyalty card holders, so that it will become much more interested for the customers. We also add the feature of reservation and increase the brand awareness digitally by launching the apps on iOS and Android.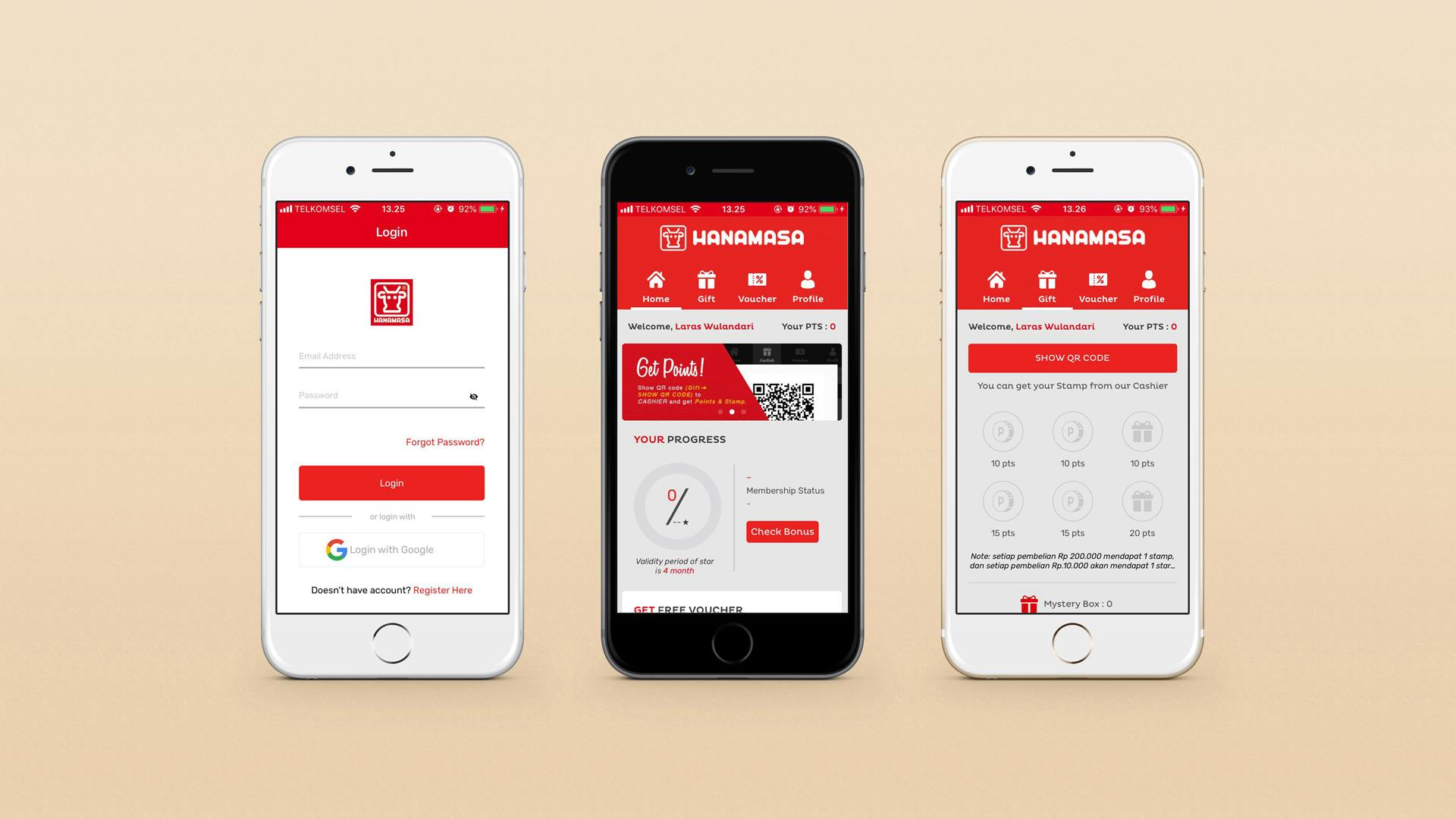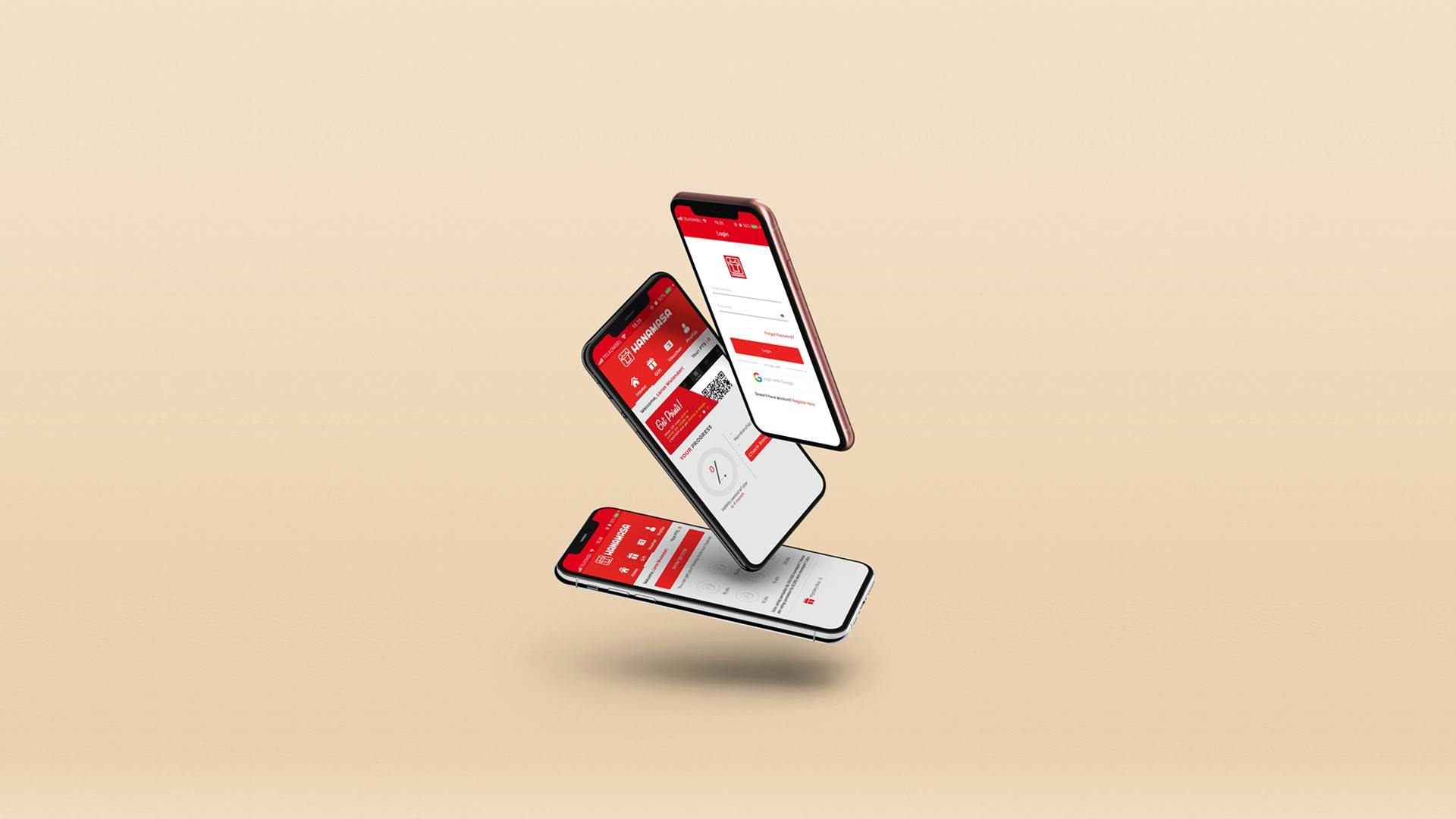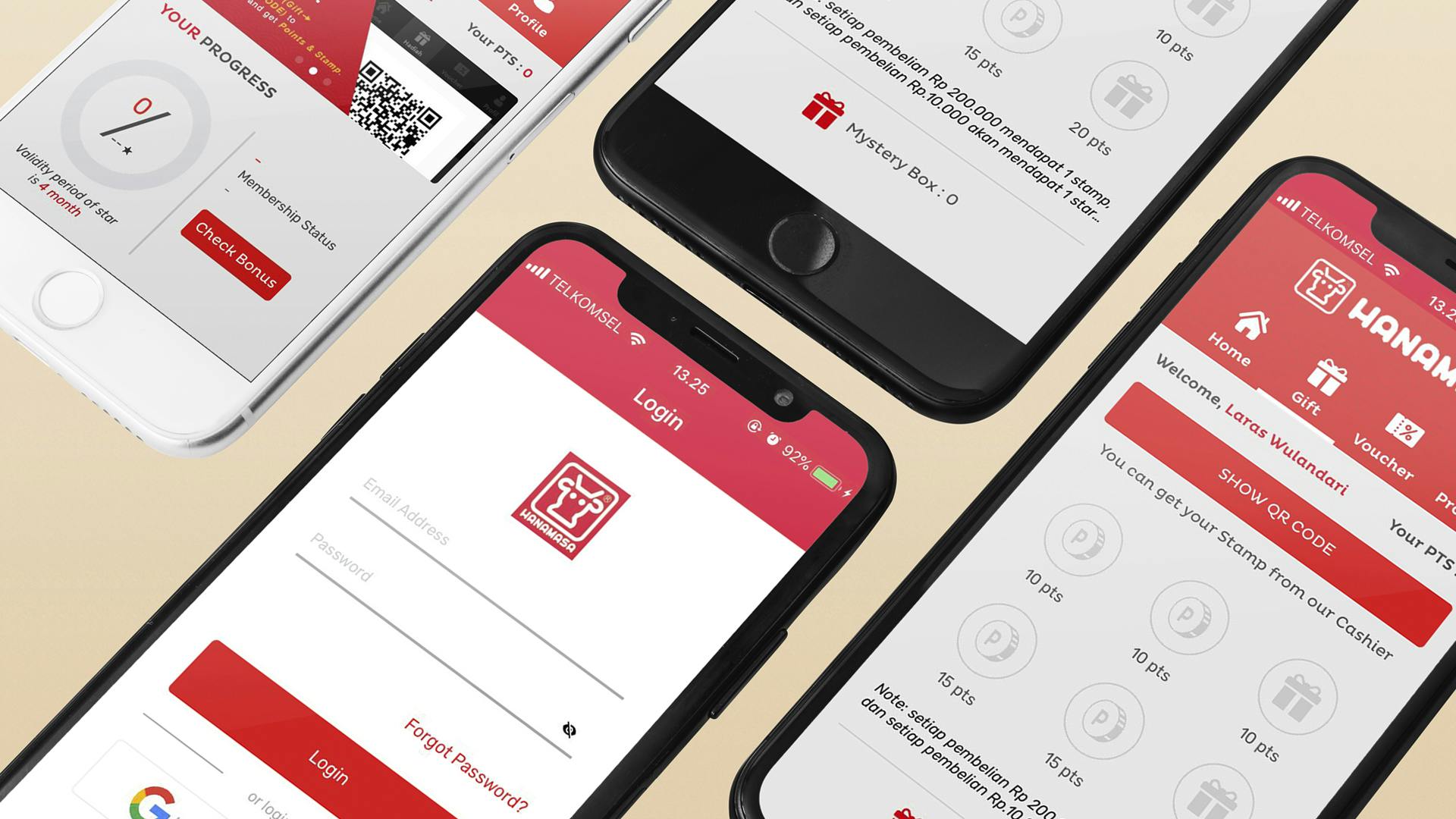 2020 © Naisu Studio